A MESSAGE FROM MR. SUTTON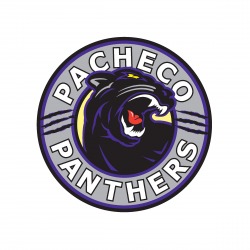 Welcome Panther Nation!
Pacheco High School and its staff are committed to preparing students to take on the challenges of the 21st century. We have very high expectations for, and of, our students. While focusing on academics to ensure our students are prepared for trade schools and universities, it is also important that we focus on building a well-rounded citizen ready for life's challenges. Students must have the critical-thinking, teamwork, and technological skills necessary to be competitive in an ever-changing world.
Pacheco High School strives to keep as current as possible with the latest technology. Our school is outfitted with computer labs using a variety of devices (iPad Airs, Chromebooks, laptops, etc.) and has implemented various web-based classroom curricula. Our classrooms integrate all of the expectations of Common Core with the 21st Century technology realities. Pacheco High School's Culinary Arts program continues to delight. The classroom dedicated for this purpose has all of the latest state-of-the-art appliances to help educate students in the food services. Additionally, there are a variety of curricular pathways that PHS identifies to engage and excite your students. Please contact your student's counselor to explore all of the options available at PHS.
What is more important than the modern technology at our site? It is the wonderful staff we have here to guide your students. As the principal, it gives me no greater joy (and peace of mind) than to know that I have a staff of dedicated individuals who genuinely care for their students. Their dedication and hard work is the catalyst behind the quality education your student will receive at Pacheco High School.
So what's missing from Pacheco High School? Simply – YOU! In order to achieve our goals we realize that we need the full support of our parents and families. There are many ways for you to get involved in your student's education. We encourage you to communicate with the school and take a tour of our website. It is a great way to explore what is happening at Pacheco High School and become involved. We strongly encourage you to become part of our success story.
Sincerely,
Daniel F. Sutton – Principal
Go Panthers!