Our All Stars Page is to recognize students and staff members who are excelling in their endeavors. Their efforts bring positive notoriety to our school district. Kudos for a job well done!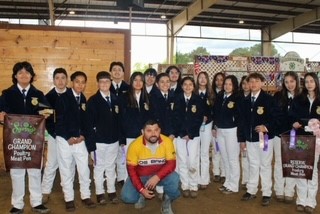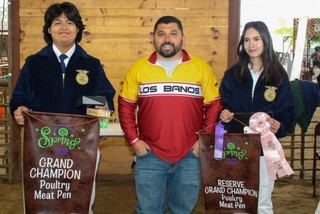 Los Banos Junior High FFA
The FFA poultry team from Los Banos Junior High under the instruction of Adam Jacobo had a strong showing at the fair this year,
taking both champion and grand champion meat pen. The AG program has been steadily growing since its inception,
and continues to provide excellent opportunities for students to grow.
The FFA program has seen steady increases in membership with more and more students expressing an interest in the field of agriculture.
LBJH FFA Spanish Creed State Competition
Los Banos Junior High students who competed in the 2023 FFA Discovery Spanish Creed competition, and the results are as follows:
1st place- Helena Trujillo, State Champion
2nd place - Andrea Aguilar
3rd place- Monserrat Garcia
4th place- Itzayana Martine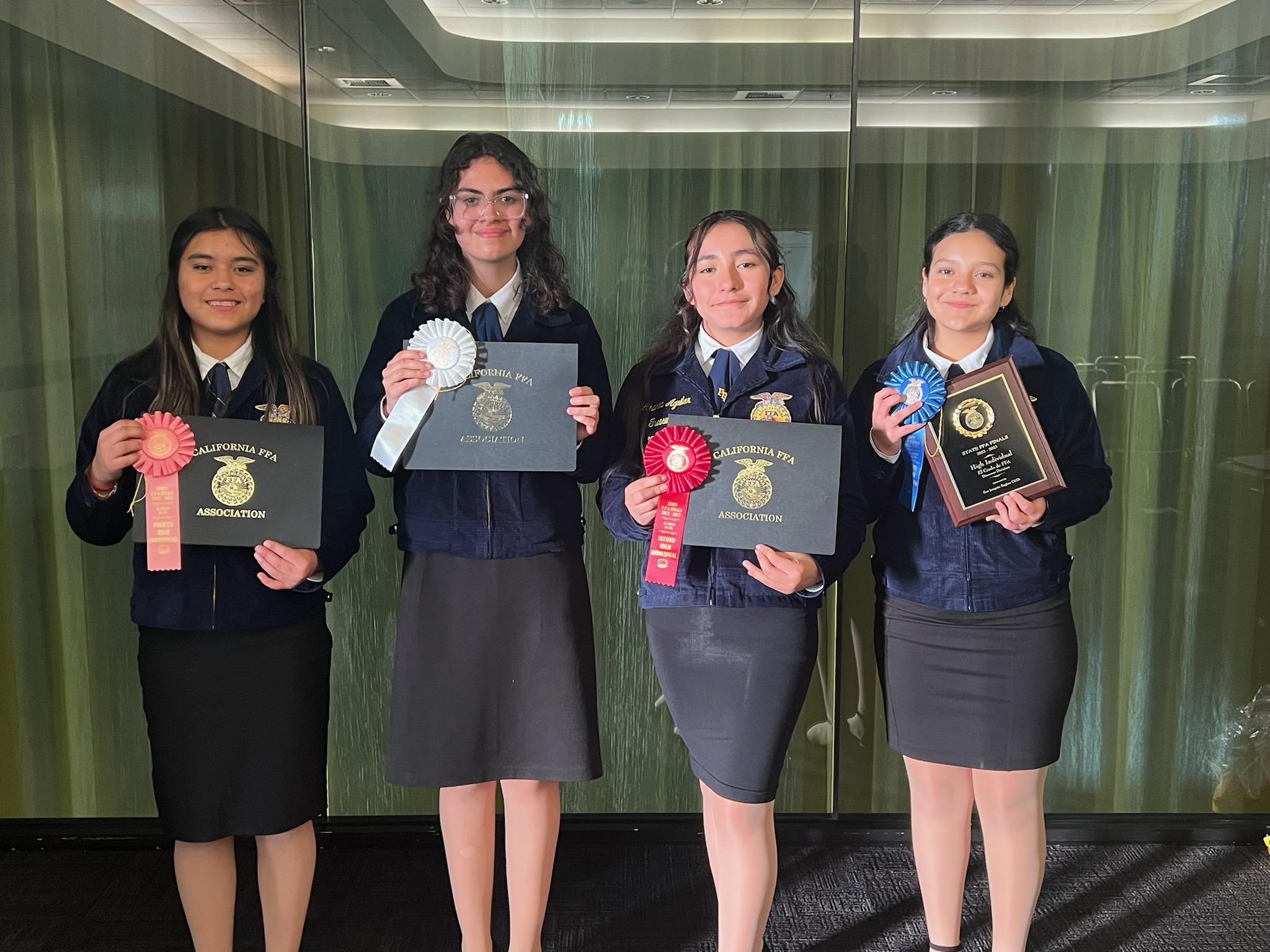 CJHS 7th and 8th grade girls soccer team takes the 2023 WSAL league championship undefeated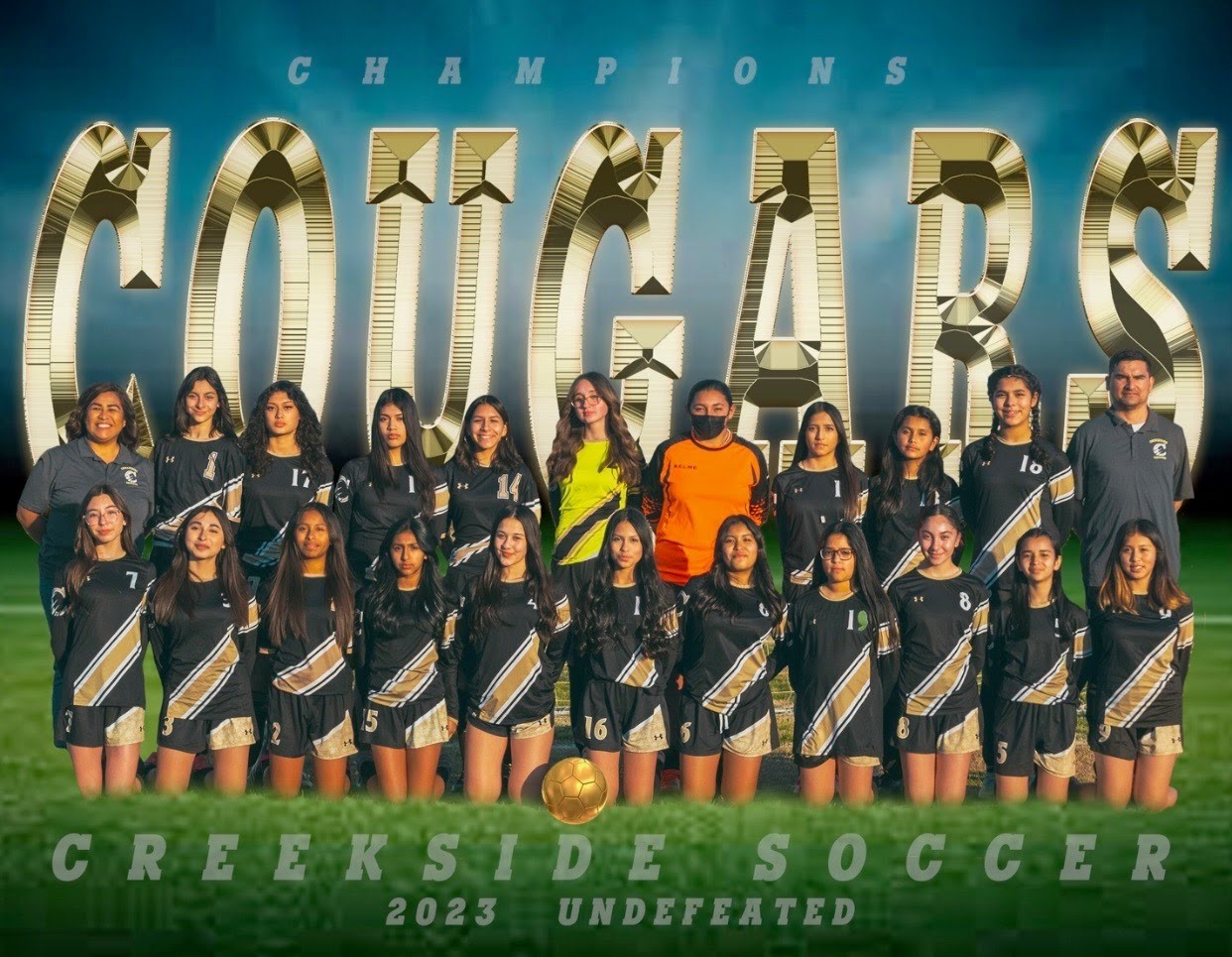 Jesse Perez - 1st Place Winner
Congratulations to Pacheco High School student, Jesse Perez, for getting first place at the 2023 California State FFA Annual Conference and earning a scholarship to UTI! Go Panthers!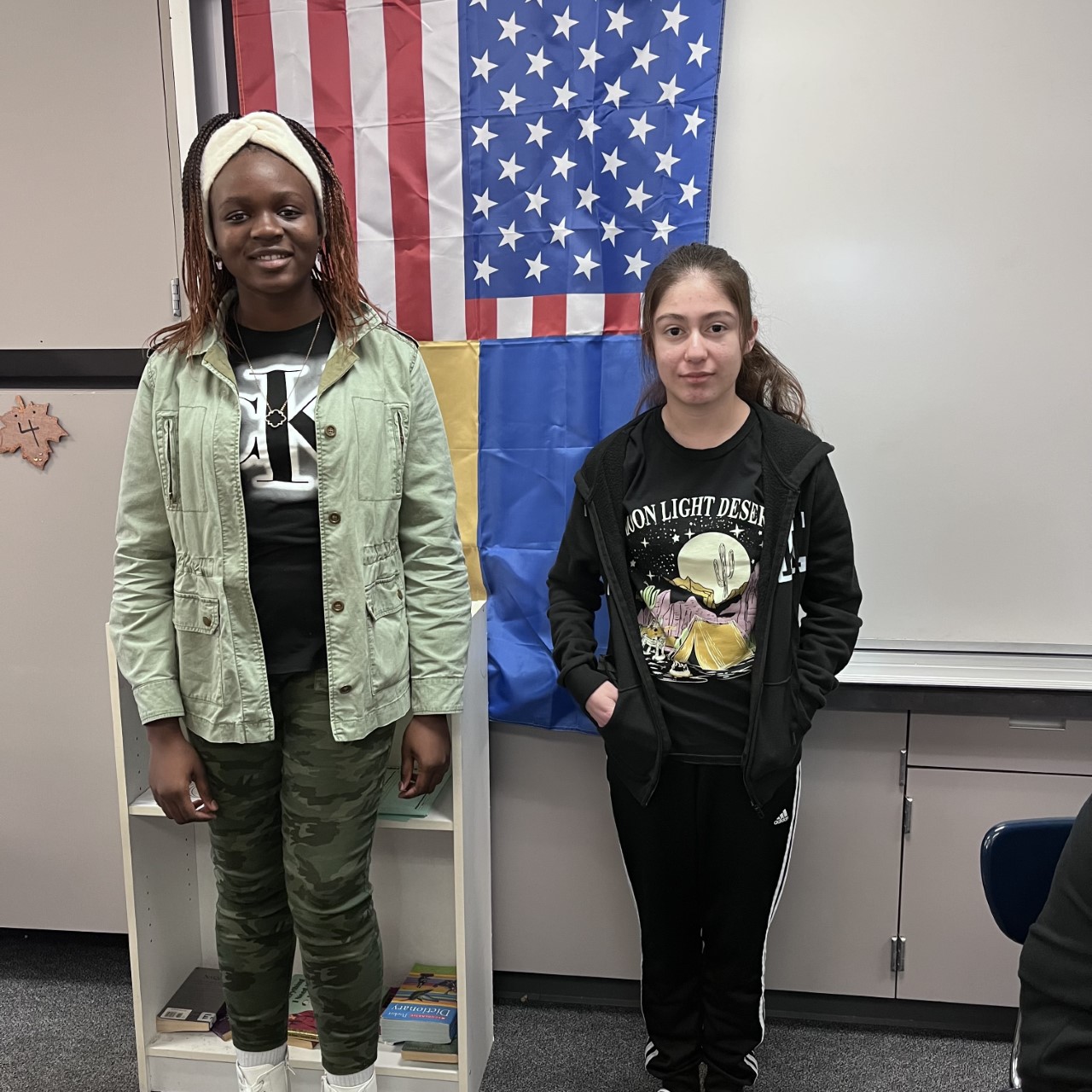 Marianna Garcia Chavez(Right) and Ivrie Nweke (Left) placed at the district level in the Veterans of Foreign War Patriots Pen VFW contest.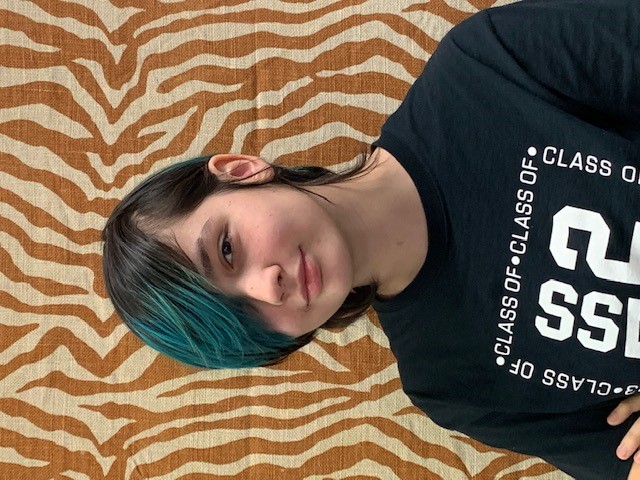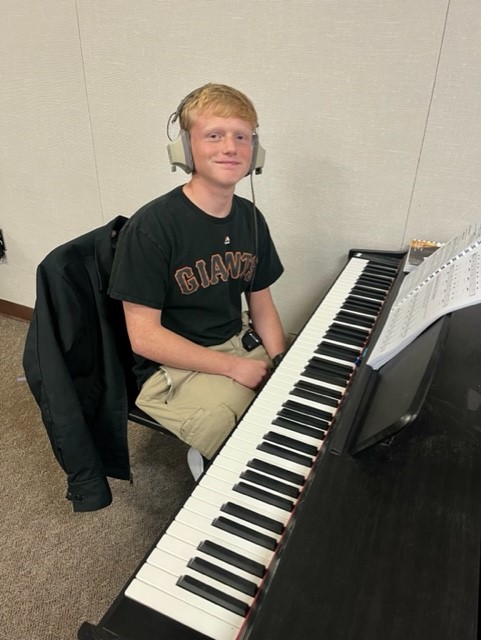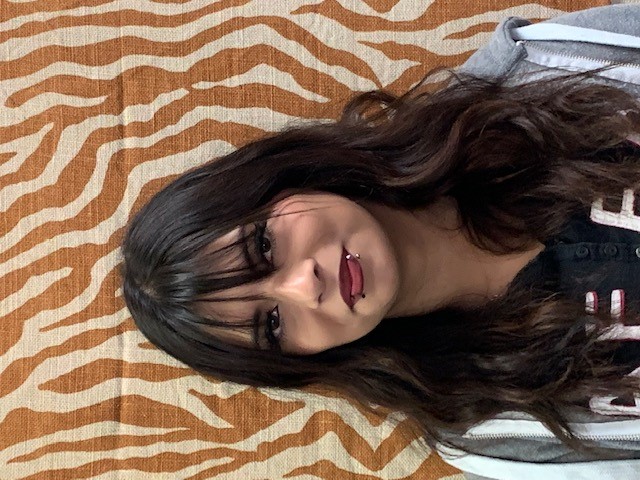 Three LBUSD students are being recognized at the 2nd Annual "Every Student Succeeding" Awards Breakfast. Every Student Succeeding is an ACSA recognition program to honor our students who have overcome serious challenges, succeeded beyond expectations, or simply won the hearts of those around them.
Merced ACSA- Principals of the year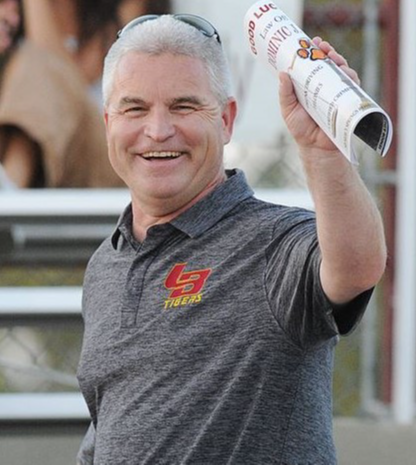 Jason Waltman- Los Banos High School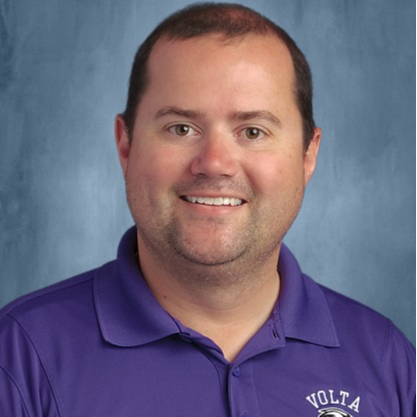 Matt Thomas - Volta Elementary
Jason Waltman and Matt Thomas were named Principals of the year by the Merced ACSA Chapter, Secondary and Elementary respectively.
LBHS Wrestling Team
Brings Home WAC Championships
This past Saturday our boys and girls wrestling team competed at the WAC Championships and BOTH took 1st place at the tournament!
Not just that but look at the list of WAC League (1st Team All-League) Wrestlers.
1st Team All-League "Boys"
Marthell Buenrostro

Elijah Guevara

Brokton Borelli

Larry Borelli

Raymond Fernandez

Cody Ruiz
1st Team All-League "Girls"
Crystal Hernandez

Laura Dupuch

Lilly Kanemoto

Kiara Daniels

Mikayla Mendoza
These wrestlers qualified to wrestle again next week at the Sectional/Divisional Championships up North.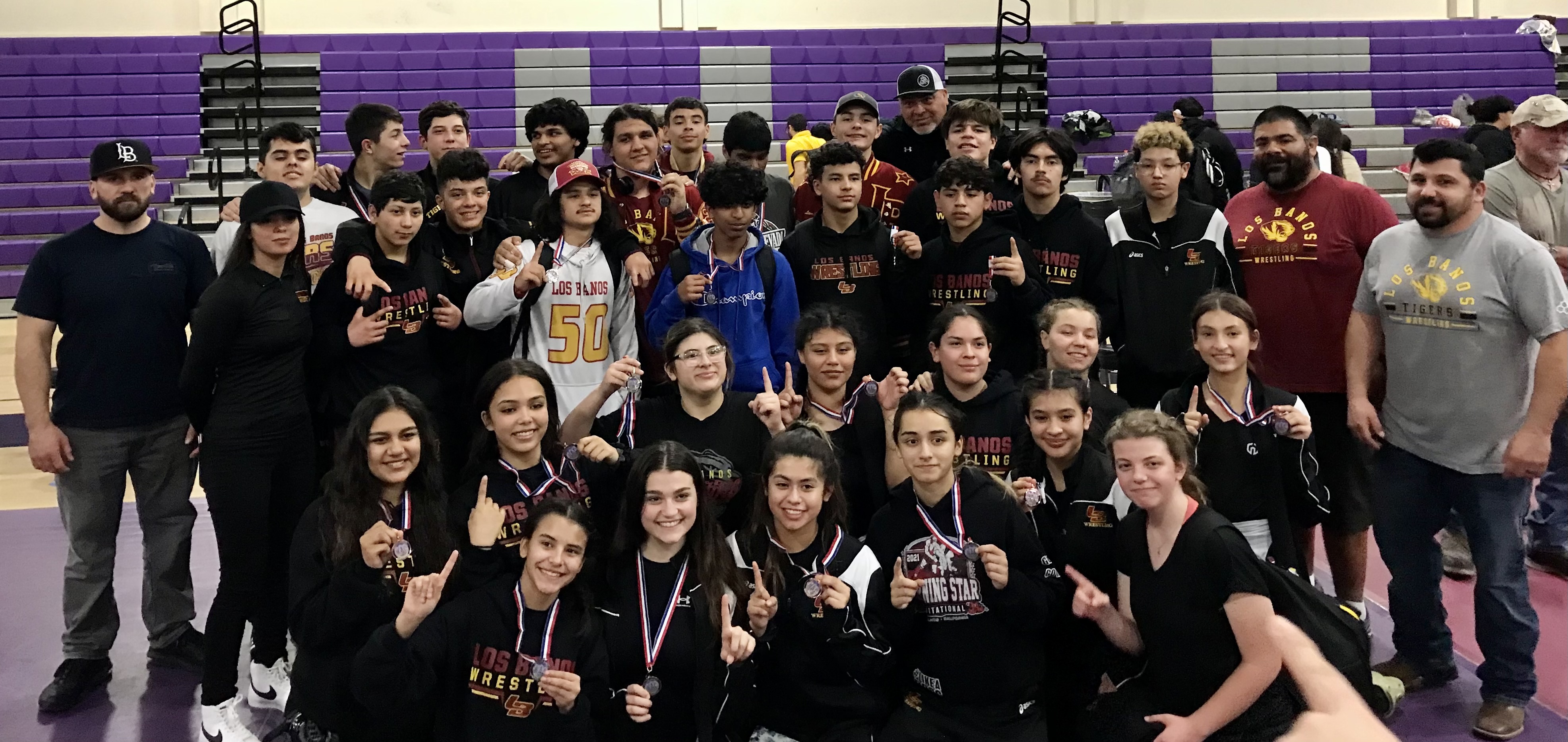 Merced County Decathlon Competition
Pacheco High School participated in the Merced County Decathlon competition, on Saturday, February 4th, . We are pleased to announce our winners.
Honor's Category Winners:
Elizabeth Gonzalez (11th grade) won a Gold Medal for Speech.
Sienna Granillo (11th grade) won a Silver Medal in Math.
Scholastic Category Winners:
Emma Avila Lopez (12th grade) won a Silver Medal in Science and Social Science
Alternate Winners:
Komalpreet Sandhu (11th grade) won a Silver Medal in Math.
Leobardo Martinez Romero Jr. (12th grade) won a Silver Medal for his Essay.
Robert Wayne Scholarship Winners:
Valerie Guzman Gonzalez (11th grade) $250 scholarship
Kathrine Twomey (11th grade) $250 scholarship
Sienna Granillo (11th grade) $500 scholarship
Most Improved Student Award:
Dayana Torres (11th grade)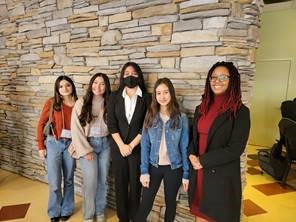 Left to Right: Sienna Granillo, Kathrine Twomey, Dayana Torres,
Emma Avila Lopez, & Elizabeth Gonzalez