Dual Language Immersion Programs
Program Overview:
Dual Language Immersion is a unique educational program being offered in Los Banos Unified School District (LBUSD) that builds student bilingualism and biliteracy in two languages. In Los Banos Unified School District, we offer: Spanish Dual Language Immersion
Dual Language Immersion Programs integrate native English speaking and target language learners (Spanish speaking students) in the same classroom. The teacher provides academic instruction through two languages, one of which is the primary language of each group. Students continue to learn standards-based content while they become fluent in two languages: linguistically and academically.
Children must be of kindergarten or 1st grade of age in the Fall of 2023 to participate in our DLI program. Families do not need to live within the Los Banos Unified School District boundaries to participate.
Interested in having your child participate in the 2023-2024 Dual Language Program?
Click below to submit your interest!
~~ DLI Interest Form ~~
Reunión de padres del Programa de Inmersión en Lenguaje Dual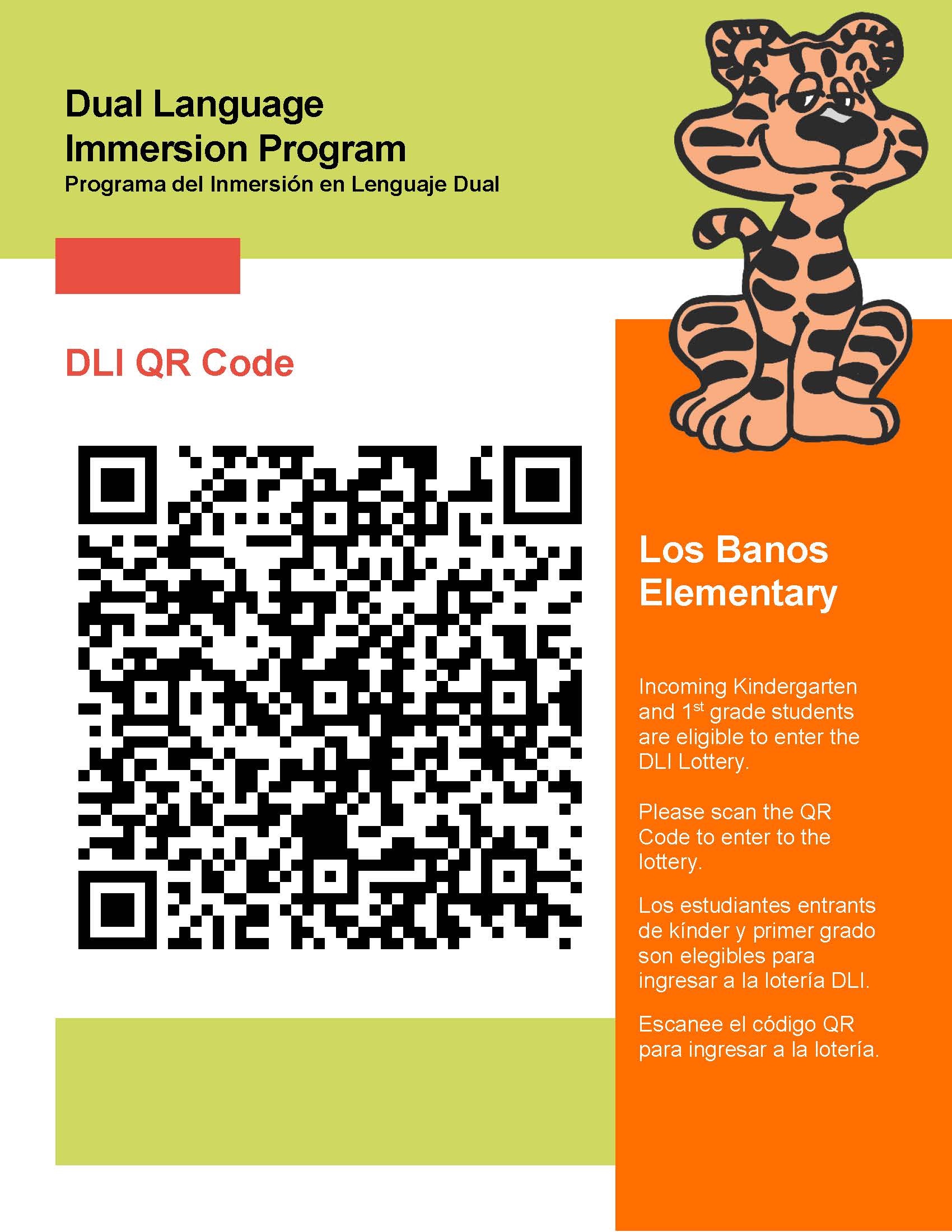 Dual Language Immersion Program
Dual Language Immersion Program Parent Meeting
LBUSD believes that one of the biggest gifts we can give our students is bilingualism. Therefore, we commit to ensure that students are bilingual, biliterate and cross-culturally aware learners.
Our DLI program will prepare our students for a global, ever-changing and competitive world. Our students will be self-confident individuals who feel connected to two cultures, two languages and their community.